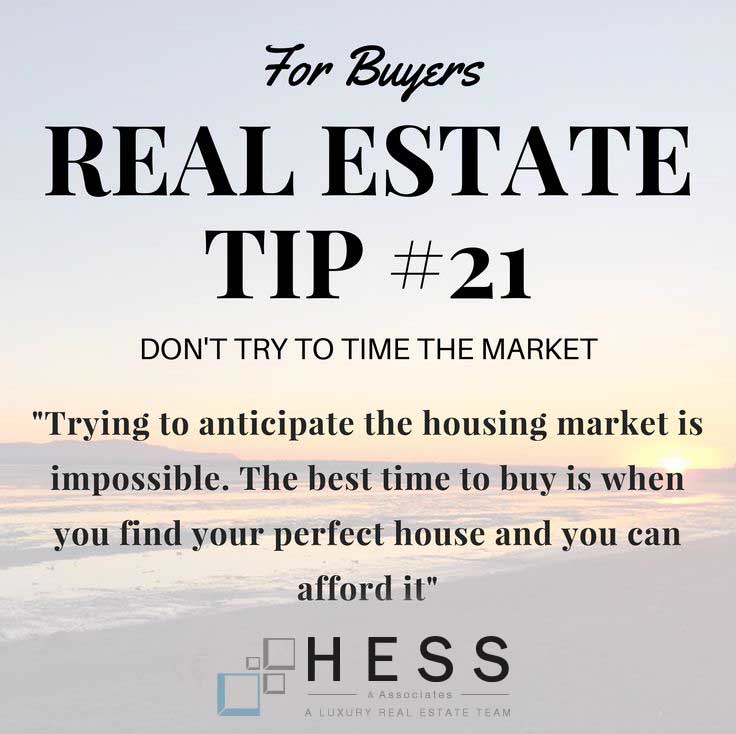 29 Aug

When is the BEST time to buy a home?

This is one of those questions where I wish I had a magic ball and could tell you the right answer. We get asked all the time by nervous buyers, 'do you think now is the right time to buy a house?' I understand. I've been there a few times and it doesn't get any less nerve wracking, even with time and experience under our belt.  Regardless of what you hear in the news or read online, or hear from your friends, it comes down to you, and you only.

While there are many who think you can time the market and get in or out at the perfect time, the truth is that you really can't. Sometimes you get lucky and ride the waves up and sometimes it seems like you buy as the waves go stagnate. Real estate cycles, so with time, you will come out ahead most of the time.

I can't speak for other areas of the country, but in Los Angeles, I think there will always be a demand for housing in and around the city and 

L.A. isn't creating more land or housing

 for that matter to keep up.

Yes, homes in L.A. are expensive. I totally get the irony of a $600k starter home, but there is a reason…everyone wants to live in LA. L.A. is incredibly undervalued by comparison other major metro areas.( others my disagree)

Conditions are certainly ripe for buying a home, with record-low interest rates, and skyrocketing rental costs. Let's look at some of the well-known advantages to owning your own home:
You home can build equity
You are eligible for homeowners' tax breaks
Your home can be used as a rental or Airbnb property
Your payments will remain stable
You can decorate and remodel as you please
Now the real question: Should I buy NOW, in this crazy housing market? Well, that really depends on your situation. If you are debt free, have money saved, and plan on being here for more than 3 years, the short answer is yes.
There are other factors and it's best to talk to a real estate professional that has your best interest at hand. I've had many great conversations and several I've told that now might not be the right time, given their circumstances.   Let us know if we can help ease your mind or fears about buying a home. Send Us a message HERE